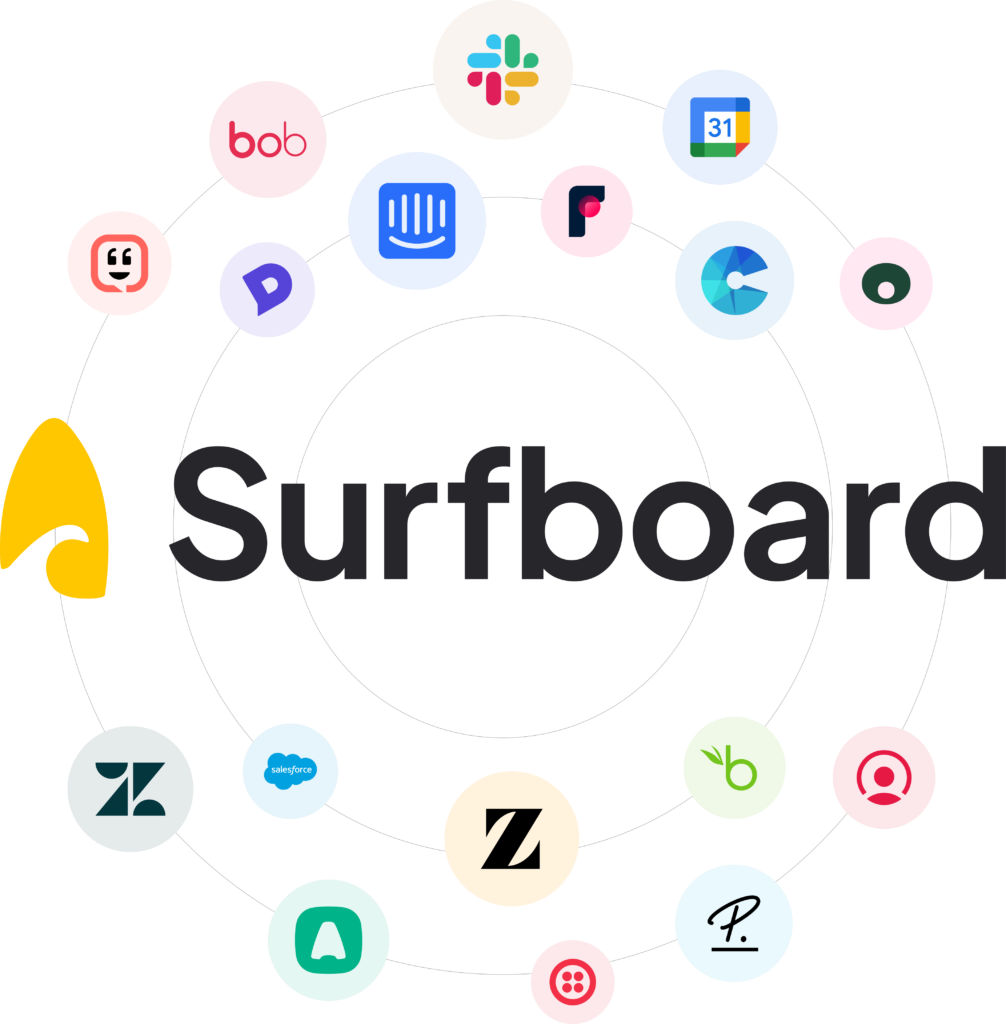 Unlimited ticket platform integrations
We know how important it is to be able to plan your team in one place. Surfboard doesn't limit how many integrations you have.
We currently integrate with Zendesk, Aircall, Twilio, Intercom, Dixa, Kustomer, Front, and Salesforce.
Working on another ticket platform? We're always looking to integrate with new platforms. Get in touch and let us know which platform you're using.