Support team scheduling,
made simple.
Surfboard plans your support teams shifts, sets their schedules based on accurate forecasts, and integrates with your existing systems. All while keeping your team organised and in control.
Loved by industry leading support teams
Bad scheduling is costly…
10hrs/week
spent scheduling the team
20%
higher costs due to poor staffing
70%
of employees report that poor shift patterns impact their health
…but it doesn't have to be.
80%
reduction in time spent scheduling
40%
reduction in employee attrition
30%
improvement in team productivity
That's where Surfboard comes in
We take away the chaos and pain of scheduling your support team. Have the right people, in the right place at the right time to achieve your SLA's and cost goals.
Thanks to Surfboard, we enjoy automated schedules, tasks and shift rotations. The team absolutely loves how user-friendly Surfboard is, and we're all happy to be a part of the scheduling world revolution."

Maja Basinska, Scheduling & Planning Lead, Wolf & Badger
Transform your scheduling
Connections and integrations
You don't need any support from engineering to get started with Surfboard.
Surfboard seamlessly connects with your existing systems like HRIS, payroll & billing, CRM, ticketing, and time off, making it the single source of truth for your support team.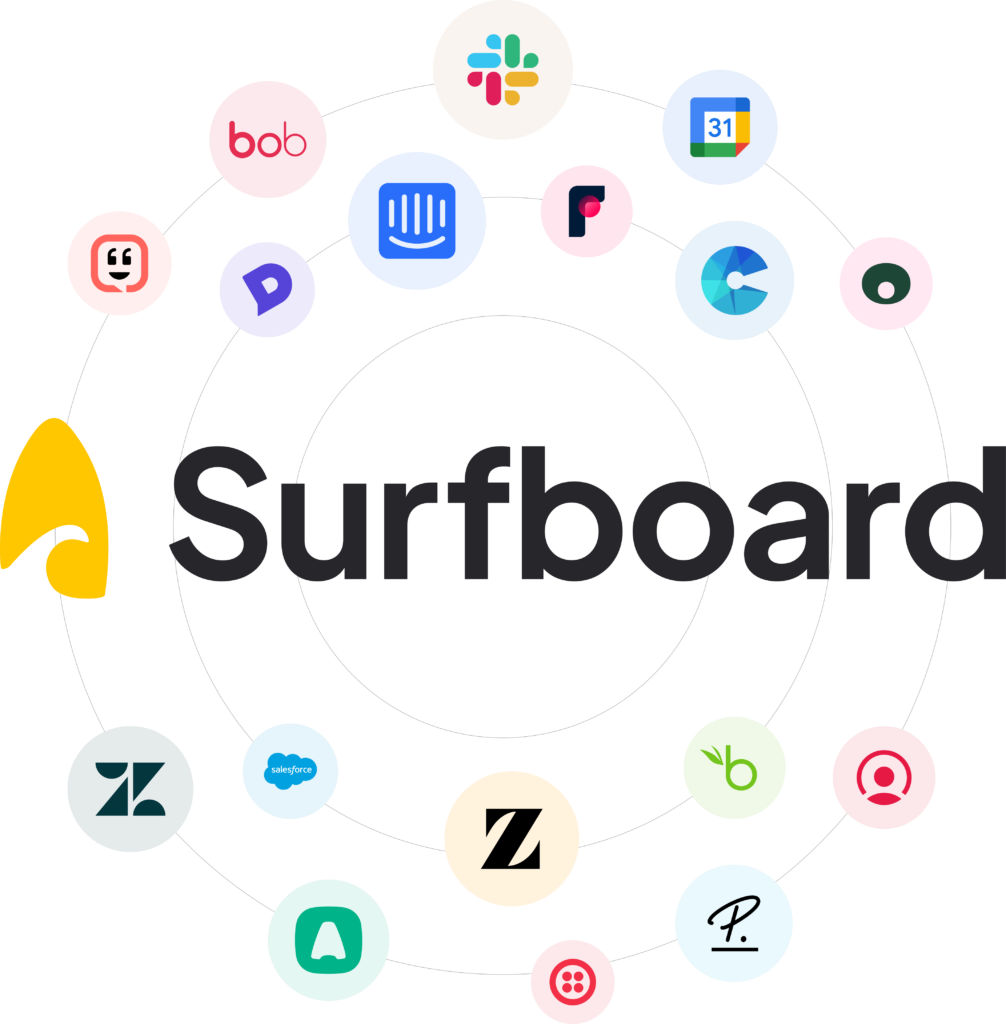 Accurate forecasting
Surfboard forecasting lets support teams predict their level of future inbound requests with the ability to make adjustments based on changes in demand.
Accurately match support request levels with agent availability, ensuring your SLAs are met and customers are happy.
Intuitive shift planning
Build shifts from scratch, suiting your teams unique needs and ensuring you're staffed accordingly with the right coverage across your service.
On top of saving you time, good shift planning makes your teams life better.
Simple intraday scheduling
Automate scheduling so that you can spend time doing more meaningful work, like coaching your team or improving processes.
Effective intraday scheduling helps to reduce costs, save time, and meet SLAs a lot more easily.
Timezone management
Surfboard makes scheduling across different timezones a breeze.
Organise your team in a few clicks. Remove the chaos of managing different timezones. Achieve fast, frictionless and fair scheduling.
Clear communication
Surfboard integrates with Slack so support teams can stay connected throughout the day.
It also sends shift reminders and notifications for managers and support agents whenever their schedule changes, so they can focus on helping customers instead of worrying about switching tasks.

"I genuinely believe Surfboard is game-changing and ultimately a must-have for start-ups once they drift into 15+ seats."

Luke Bishop, Head of CX, KatKin
Scheduling is a necessity, make it easy with Surfboard
It doesn't need to get worse to get better
Don't accept bad scheduling. Take the plunge with Surfboard.
See why teams love us
Surfboard helped Hypervolt to…
Increase their trustpilot score to 4.8
Increase their CSAT score by 5%
Reduce missed calls by 10%