Where support teams come together
A simpler, smarter and fairer team planning tool for customer service teams at scale
Bad scheduling is bad for everyone.

:

It keeps your customers waiting and frustrates your team.
10hr /week
Time managers spend on team shifts and schedules
20%
Higher costs due to under and over-staffing service teams
70%
Employees reporting that shift patterns impact their mental and physical health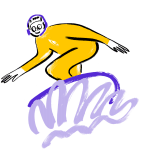 We make scheduling work for you, your team and your customers
We know that creating happy and healthy working environments result in great customer service.
We call agents "surfers" in our platform. Contacts come in waves, and surfers are the ones navigating these waves. We're providing them with the tool to be able to do this: Surfboard.
Generate useful forecasts
We predict your contact volume so you know how many people you need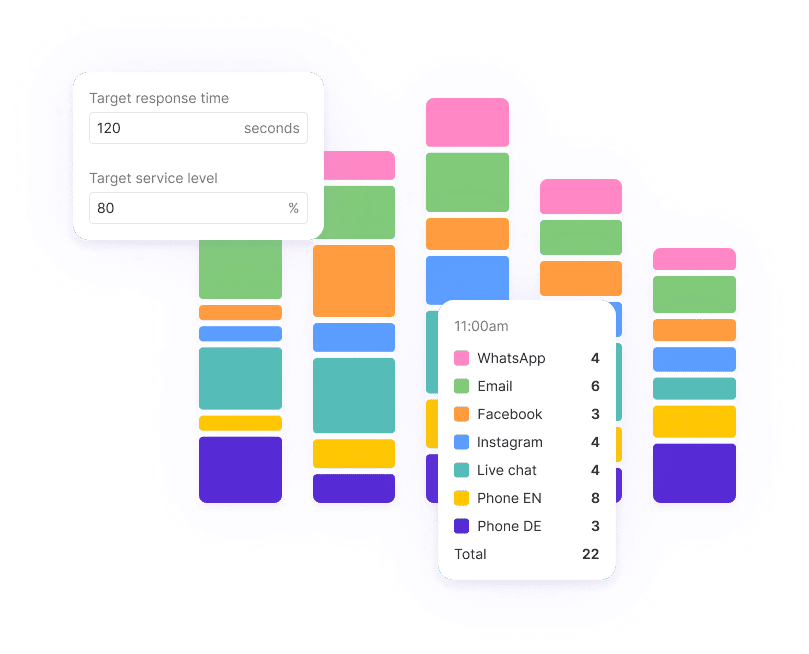 33%
Improvement in forecasting
Granular forecasts have improved our customers' ability to plan for peaks and manage outsourcing
75%
Reduction in planning time
Automated schedules have reduced the time our customers spend on planning and scheduling their team
Schedule your team automatically
Intelligently combine forecasts, and team settings to automatically schedule shifts and daily activities in a fair and balanced way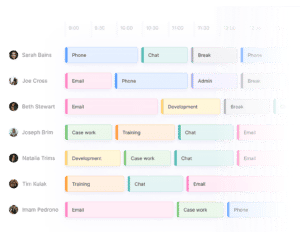 Set yourselves up in minutes, not months. Because the planning software shouldn't be the hardest part of your job.

Surfboard has saved me an enormous amount of time in scheduling. Knowing that our channels will be covered appropriately with the right surfers at the right time is invaluable to us. We'll always have to react to unexpected situations that crop up throughout the day but with Surfboard's scheduling capabilities, I can make the right decisions for my team and my customers.

Rose Goodbody, Decorator Success Manager, Lick Home
We're proud to work with industry-leading customer service teams