Value from day one
We have built Surfboard to support your team from the first moment. Not after months of onboarding. You don't need to spend a lot of time to start getting your time back.
integrate

:

It doesn't need to get worse to get better
Connect to your existing tools
Integrates with your existing customer service platforms so the way you handle your tickets doesn't change
Link to time off calendars
Connect to HR systems and calendars to gather your team's time off
setup

:

Set it and forget it
Build forecasts the way you want them
Simple but powerful filtering allows you to group your tickets to reflect your customer channels or how your team is structured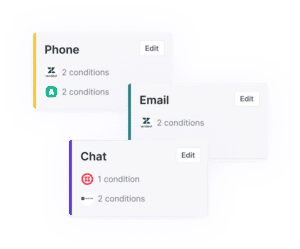 Set up in minutes, not months.
Fully customisable activities
Schedule for both service and non service tasks to ensure your team have time for admin, training or development
Ultra flexible shift patterns
Create custom shift patterns for each of your surfers' needs and working styles, including rotations.
run

:

Be good busy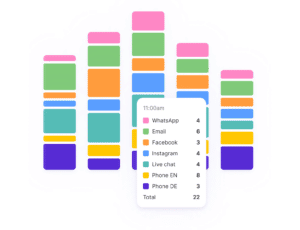 Detailed ticket and staffing forecasts
Plan effectively by getting accurate forecasts 12 weeks in advance
33%
Improvement in forecasting
Granular forecasts have improved our customers' ability to plan for peaks and manage outsourcing
75%
Reduction in planning time
Automated schedules have reduced the time our customers spend on planning and scheduling their team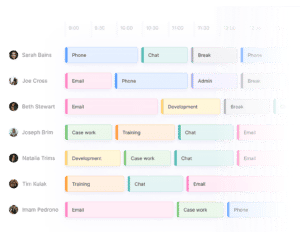 Schedule your team automatically
Intelligently combine forecasts, and team settings to automatically schedule shifts and daily activities in a fair and balanced way

Surfboard helps us organise ourselves better, cover all our responsibilities and provide better service to our customers. Additionally, we used to manually manage scheduling ourselves and now Surfboard manages most of it, saving us time in both creating and making changes.

Marina Romero, Customer Love Manager, Freshly Cosmetics

Ready to get started?