WFM Forecasting software

:

Integrated, customisable forecasting
Connect your ticketing platforms to forecast the staffing needed to hit each of your SLAs, up to 12 weeks into the future.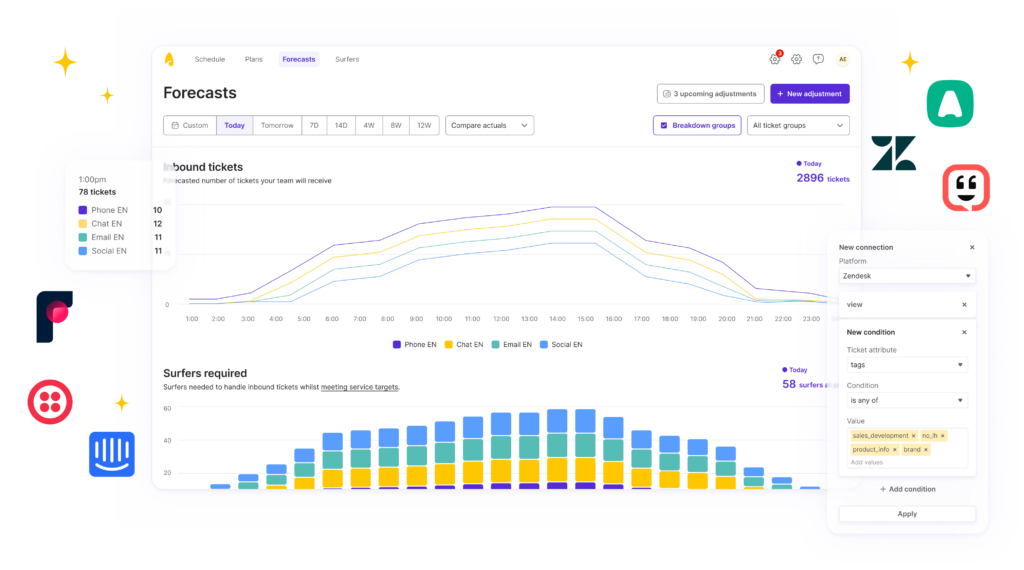 Totally automatic

Ticket and staffing forecasts are generated automatically. No clicks or spreadsheets required.
Granular insights

Get detailed forecasts for each of your channels or ticket types down to the hour.
Customisable

Define different service targets for each ticket group to drive forecast-powered scheduling.
Surfboard forecasting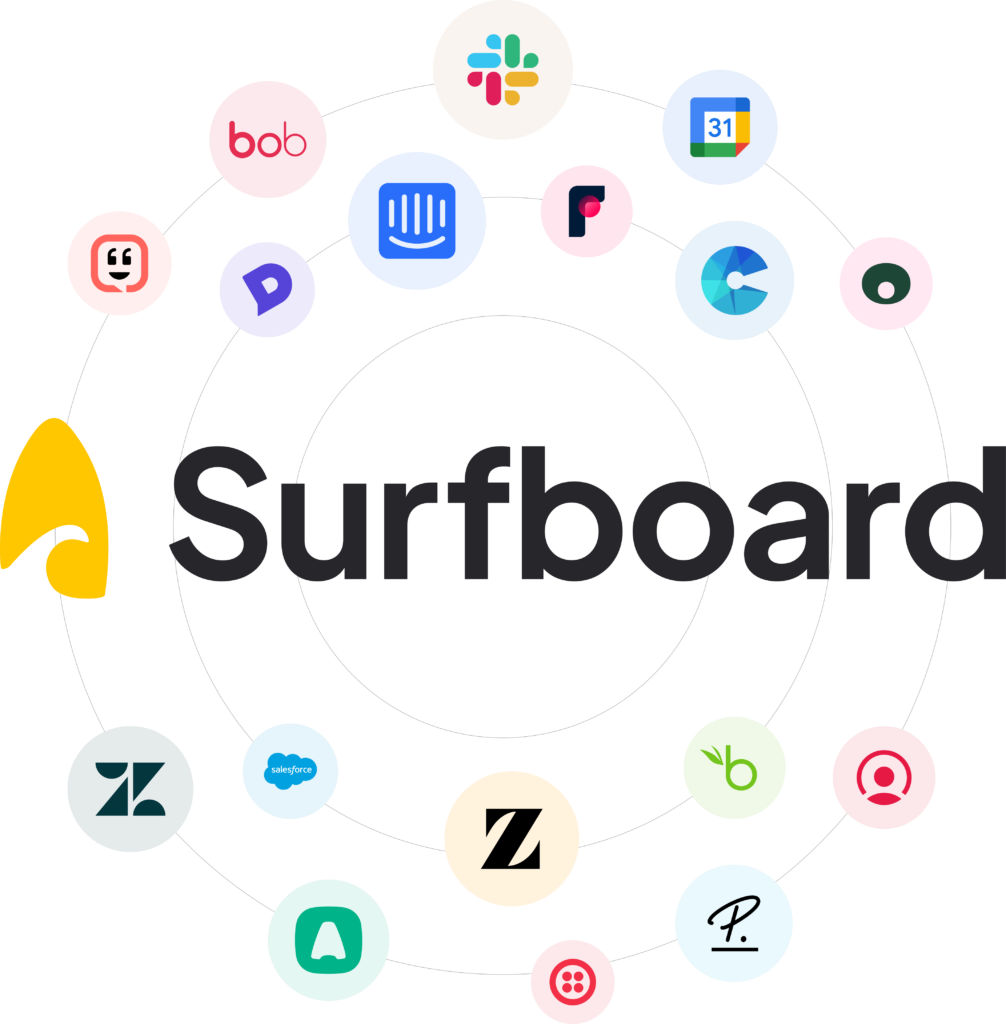 Connect to your existing tools
Surfboard integrates with your existing customer service platforms so the way you handle your tickets doesn't change. You can connect as many platforms as you like for free.
Build detailed forecasts the way you want them
Simple but powerful filtering allows you to group your tickets to reflect your customer channels or how your team is structured.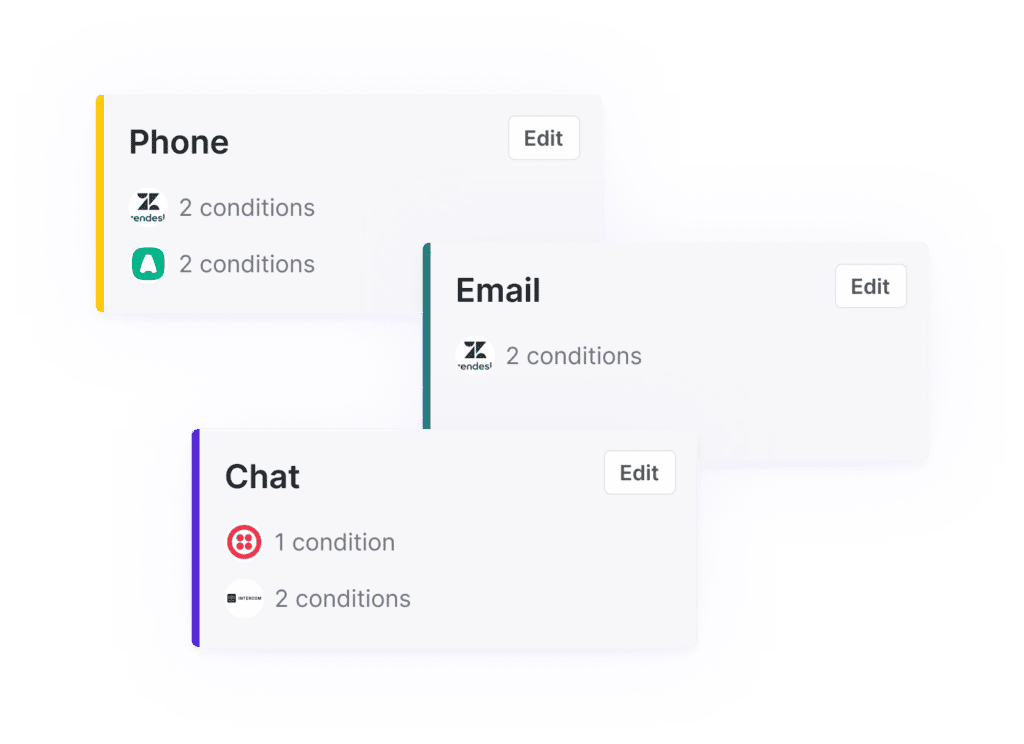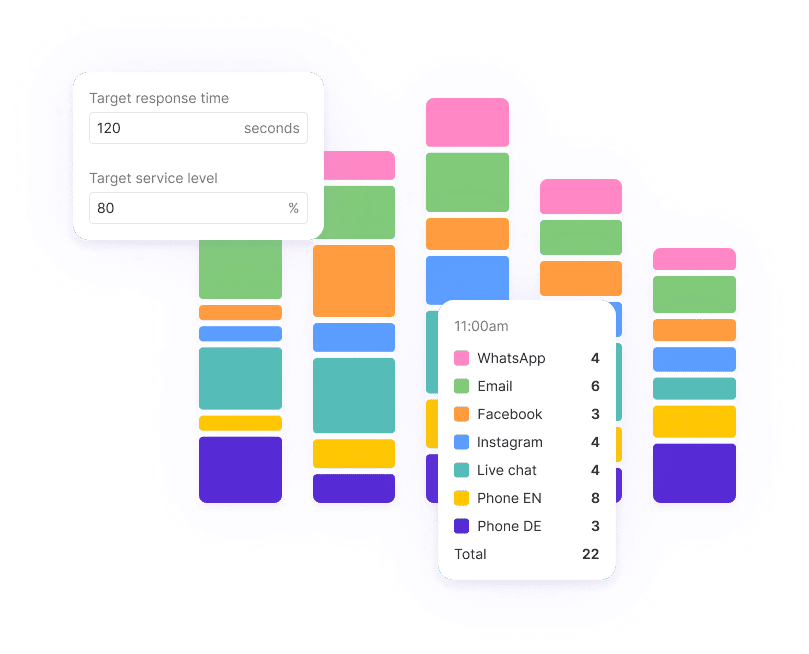 Own your service targets
Get detailed staffing forecasts by setting up specific target response times and service levels for each ticket group.
Compare forecasted vs actual
Have confidence in your forecasts by comparing predicted volumes against actuals.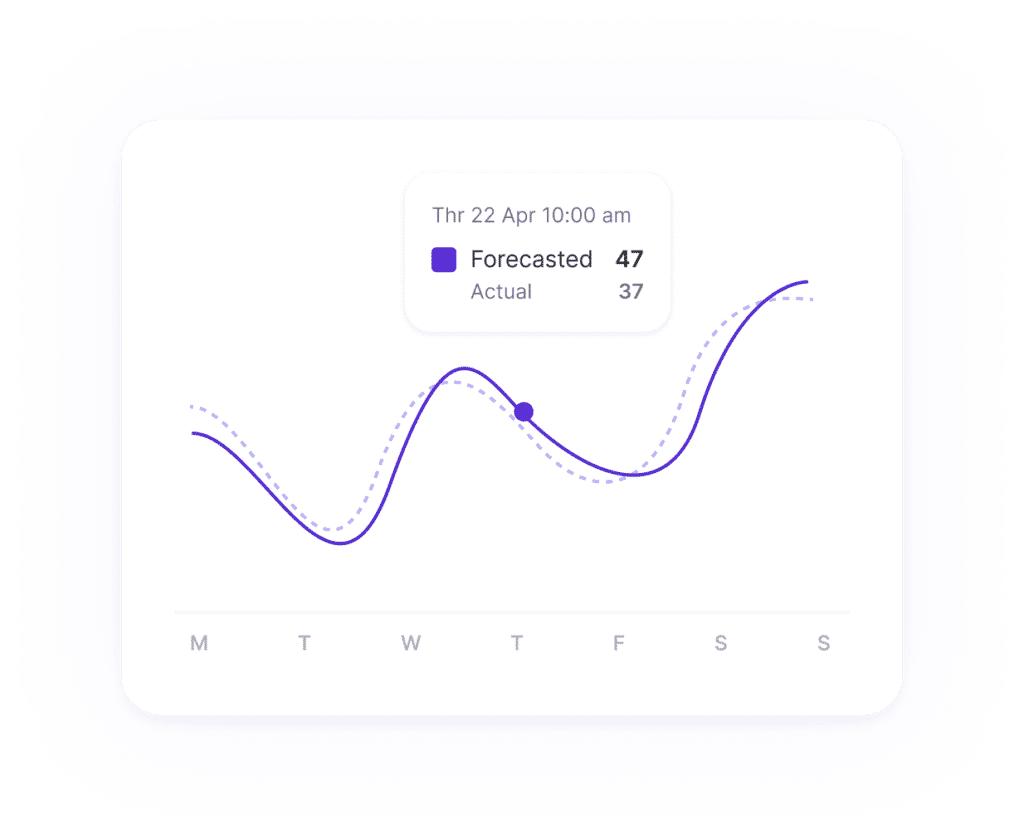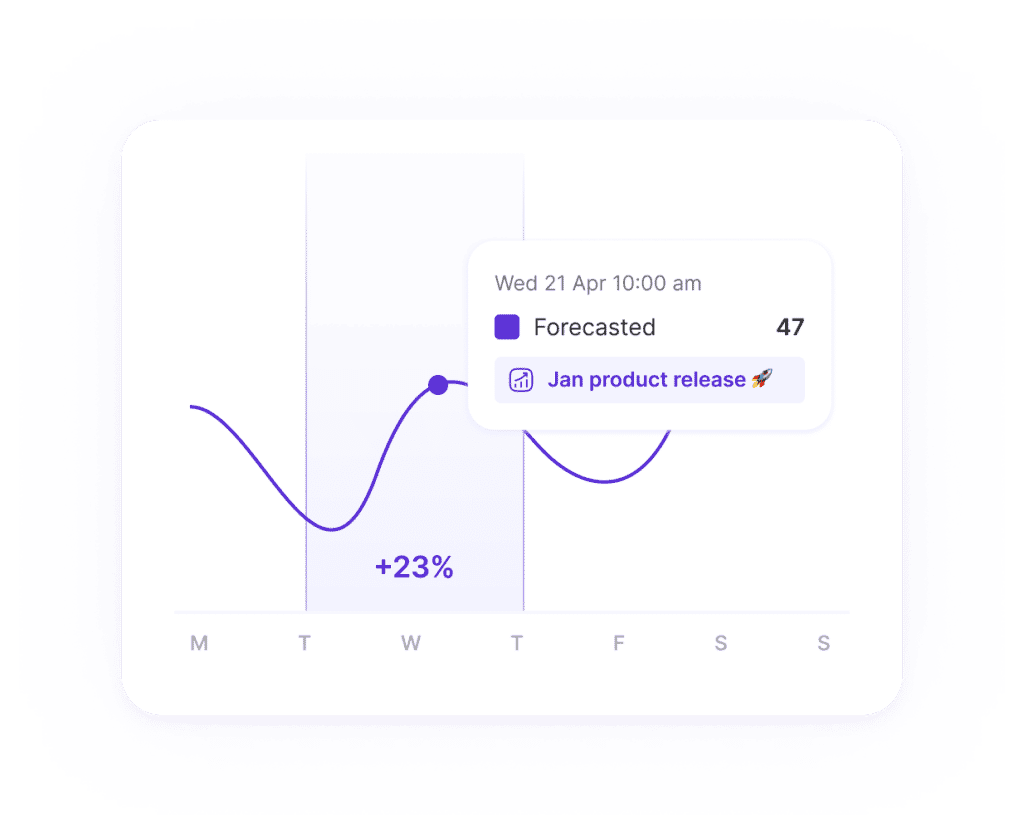 Customise your forecasts
Plan for events which will impact your inflow volume by making forecasted adjustments.
WFM forecasting in action
Experience a whistle-stop interactive product tour of Surfboard's call centre forecasting features.

Forecasting for our team was easily the most time consuming task and amongst a year of extraordinary growth became increasingly complex. Surfboard has made this process much quicker and more efficient by providing a solution that is both compatible with our existing processes and is evolving to our ever changing needs.

Caitlin Macrae, Customer Delight Manager, Bloom & Wild
Get a demo
Book a demo with a member of the Surfboard team to see how Surfboard's call centre scheduling and forecasting tools can benefit your team.
What else can you do with Surfboard?
Faster shift planning
Automatically assign your team's shifts 8 weeks in advance so they know when they're working.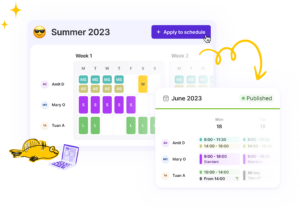 Smarter activity scheduling
Automatically schedule your team's daily activities so they know what they're working on.