Smarter activity scheduling
Get detailed daily activity plans for each surfer, so you know you've got the right people on the right tasks at the right time.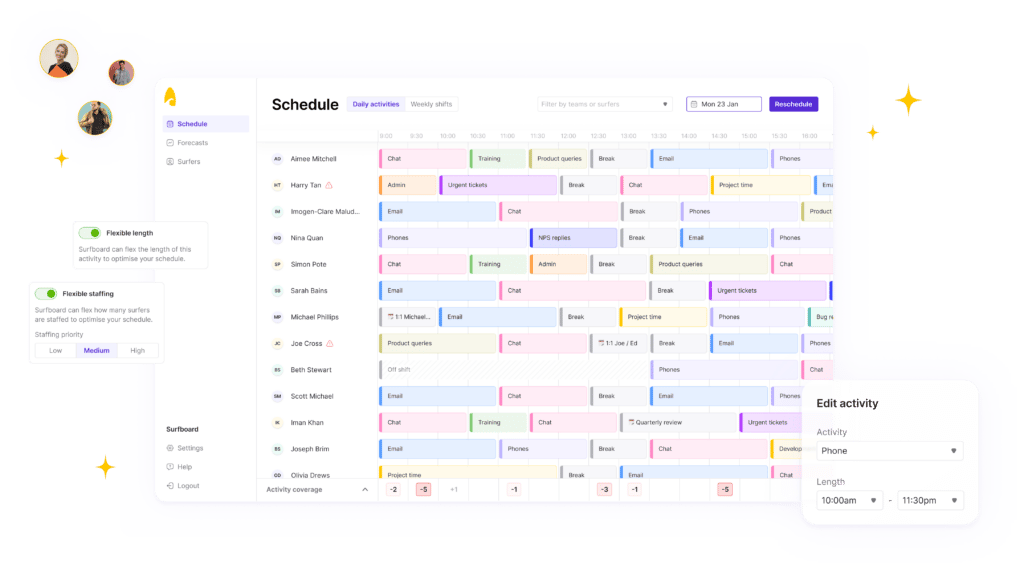 Totally automatic

Activities are assigned automatically and can be tweaked anytime. No clicks or spreadsheets required.
Powered by forecasts

Activities are tailored to your forecast so you can deliver great service every time.
Fairness baked in

Surfboard uses fairness rules to create fairer schedules to keep your team happy.
Work on the right things at the right time
Surfboard builds schedules to ensure you're on track to hit your service targets while also working to reduce fatigue by rotating surfers to different tasks throughout the day.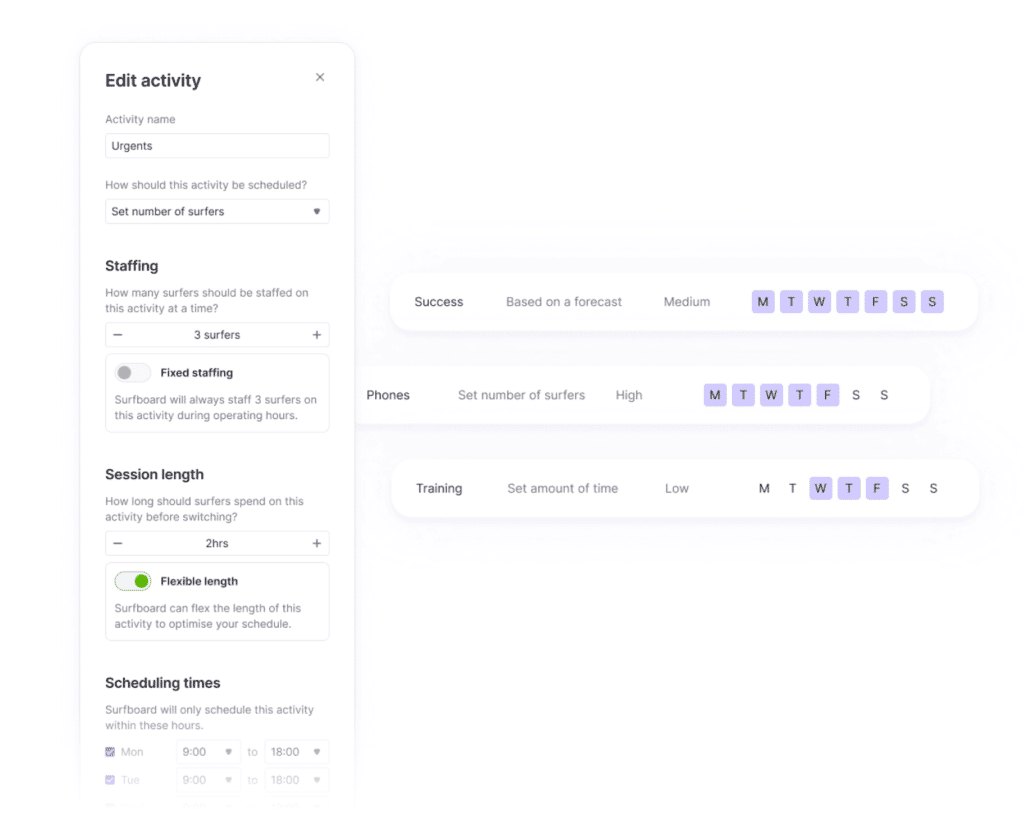 Schedule for everything

Create and customise activities for everything your team works on, from service to admin and development. Surfboard does the hard work to schedule activities at the right time to prevent queues and backlogs.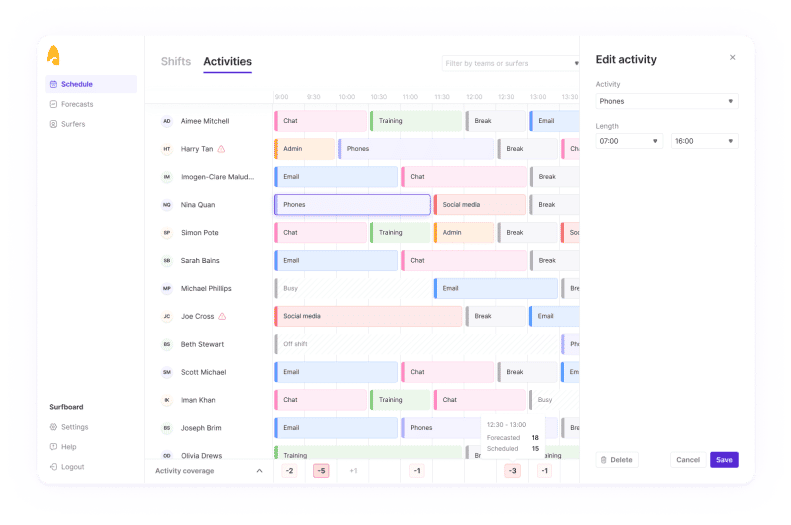 Edit the schedule with ease
Adjust activities, breaks, lunches, and more to account for last minute changes and ensure everything gets done.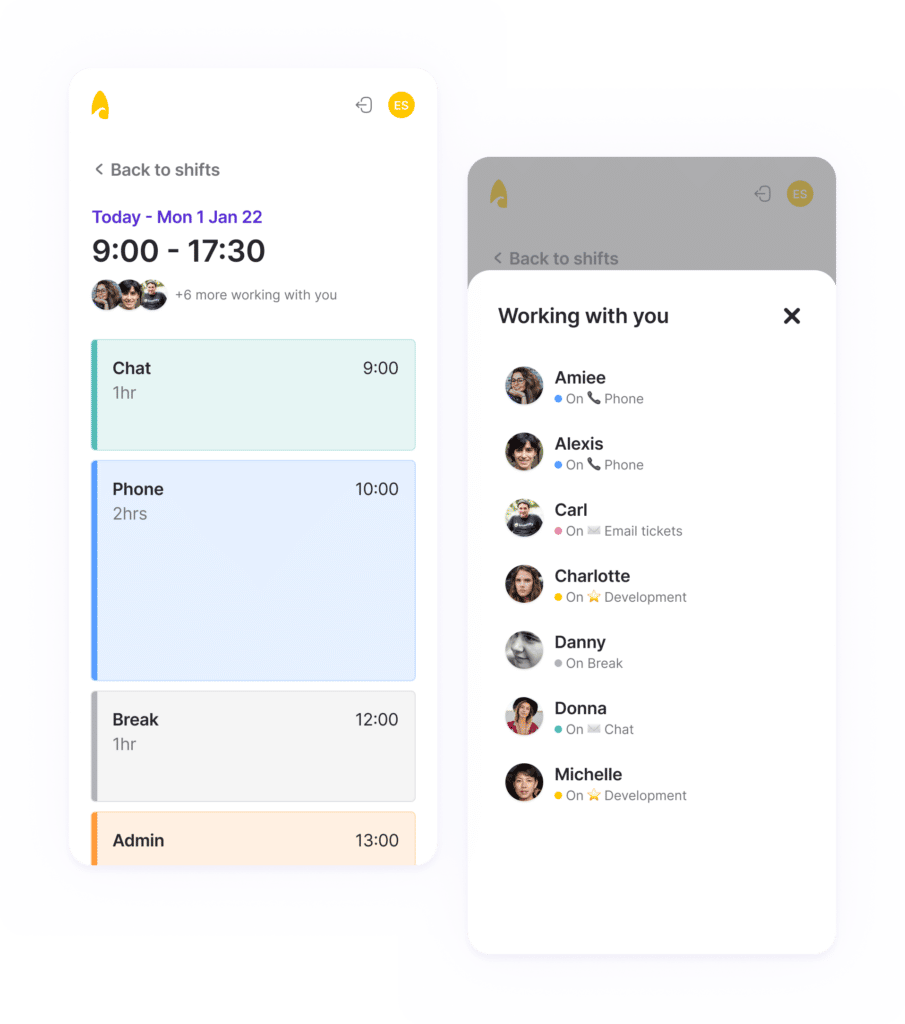 Give your team clarity
The surfer view lets your team see exactly what they should be working on throughout the day, including what their teammates are doing too. So you and your surfers can focus on delivering the best service to your customers.

Surfboard has saved me an enormous amount of time in scheduling. Knowing that our channels will be covered appropriately with the right surfers at the right time is invaluable to us. We'll always have to react to unexpected situations that crop up throughout the day but with Surfboard's scheduling capabilities, I can make the right decisions for my team and my customers.

Rose Goodbody, Decorator Success Manager, Lick Home
Ready to get started?

What else can you do with Surfboard?
Detailed forecasting
Use your historical ticket data to predict inflow and understand how many surfers you need 12 weeks into the future.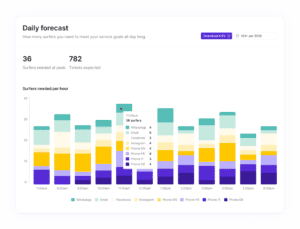 Faster shift planning
Automatically assign shifts 8 weeks in advance without needing to click a button.